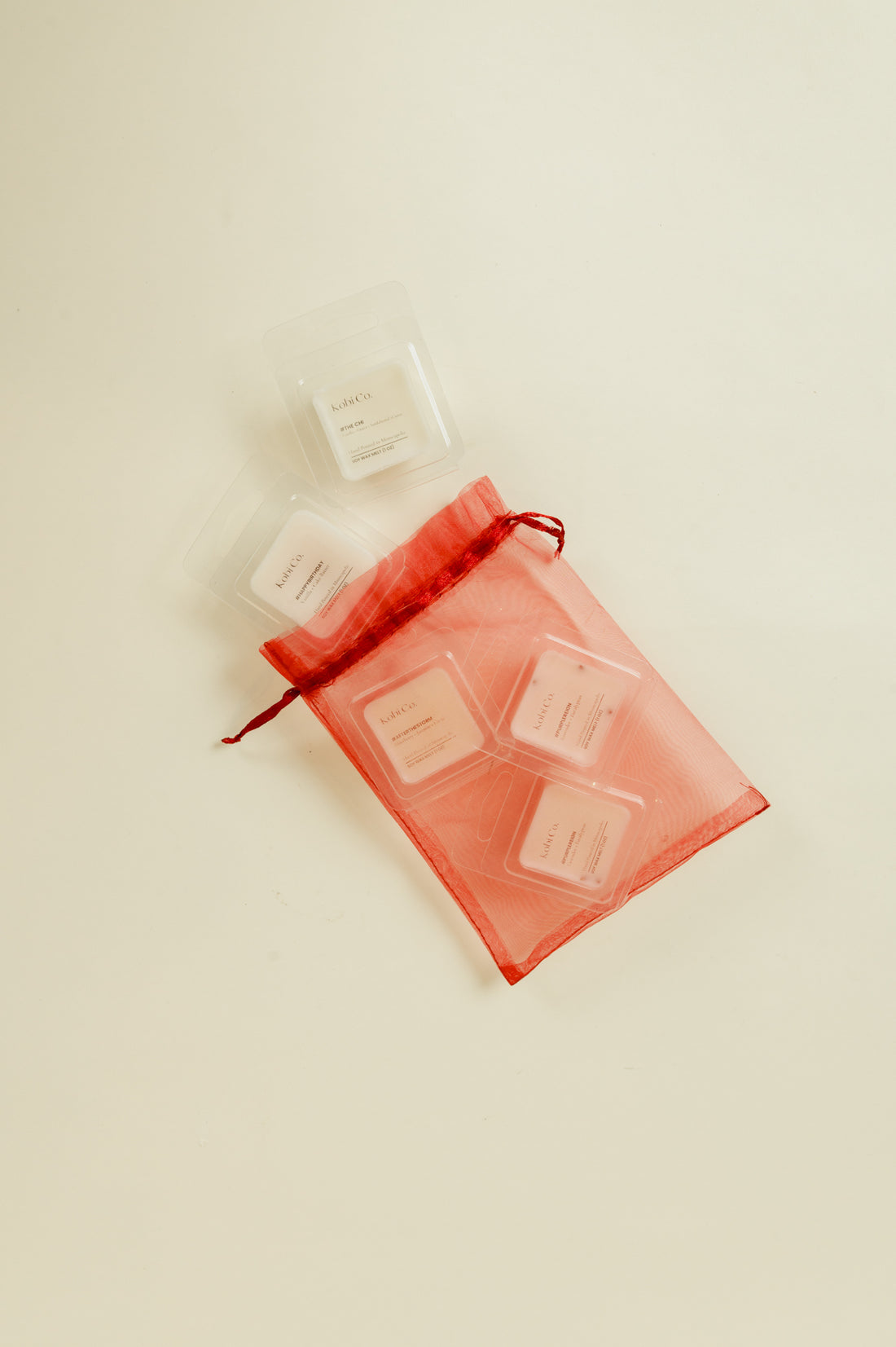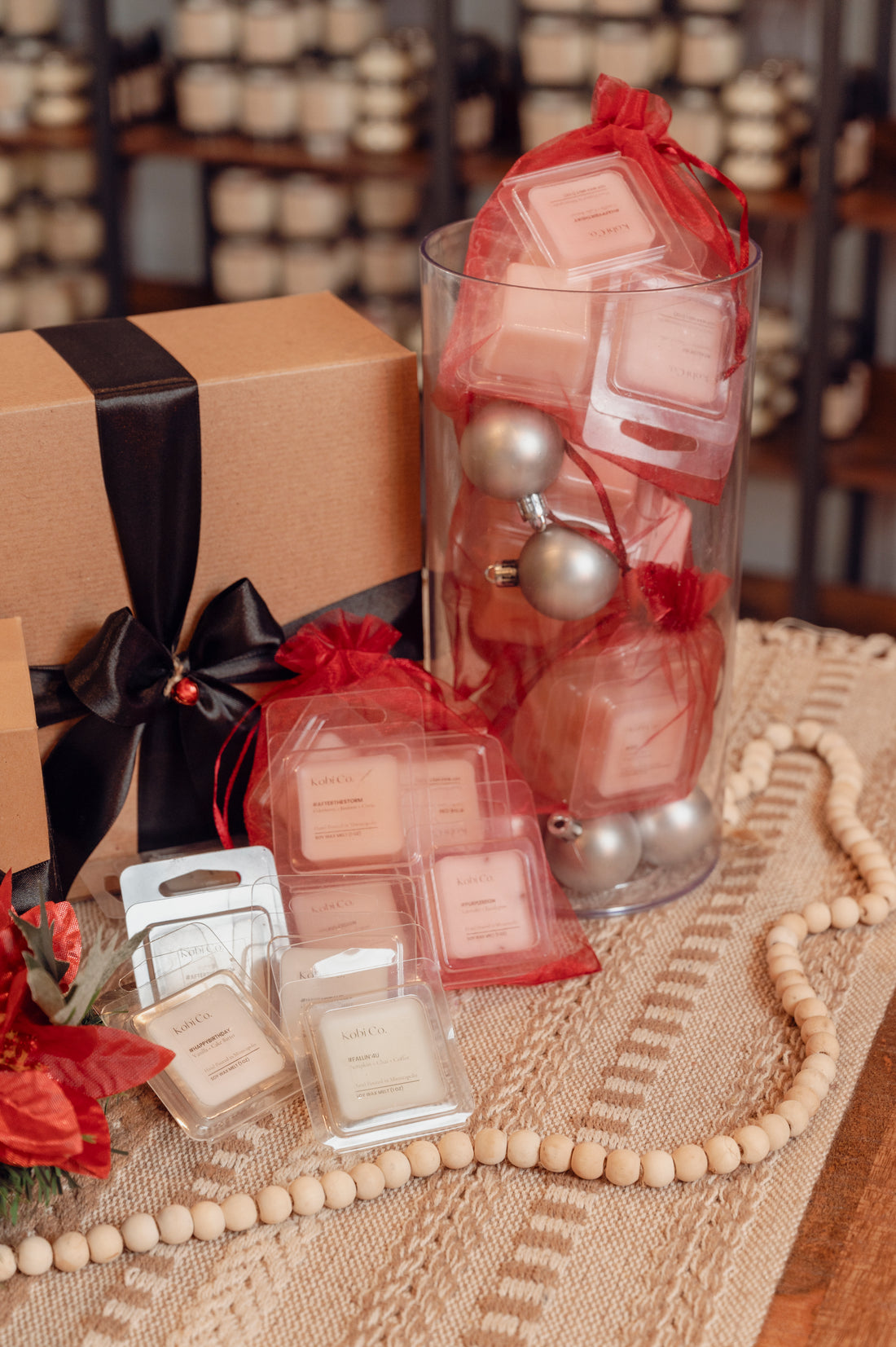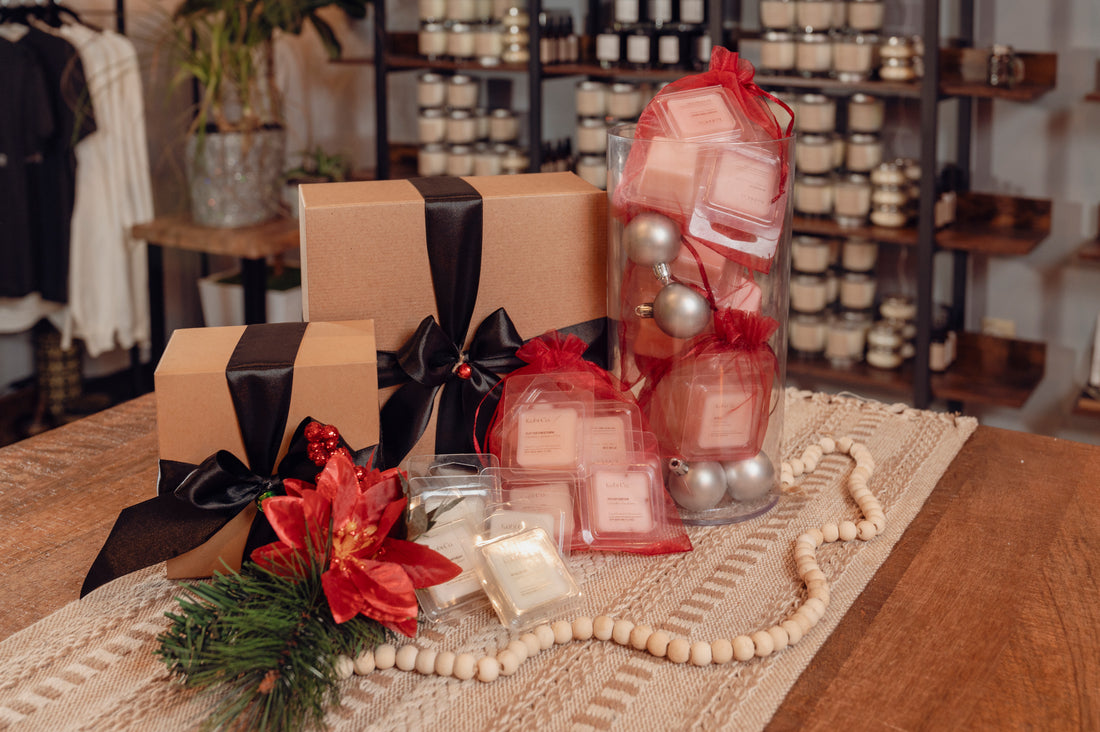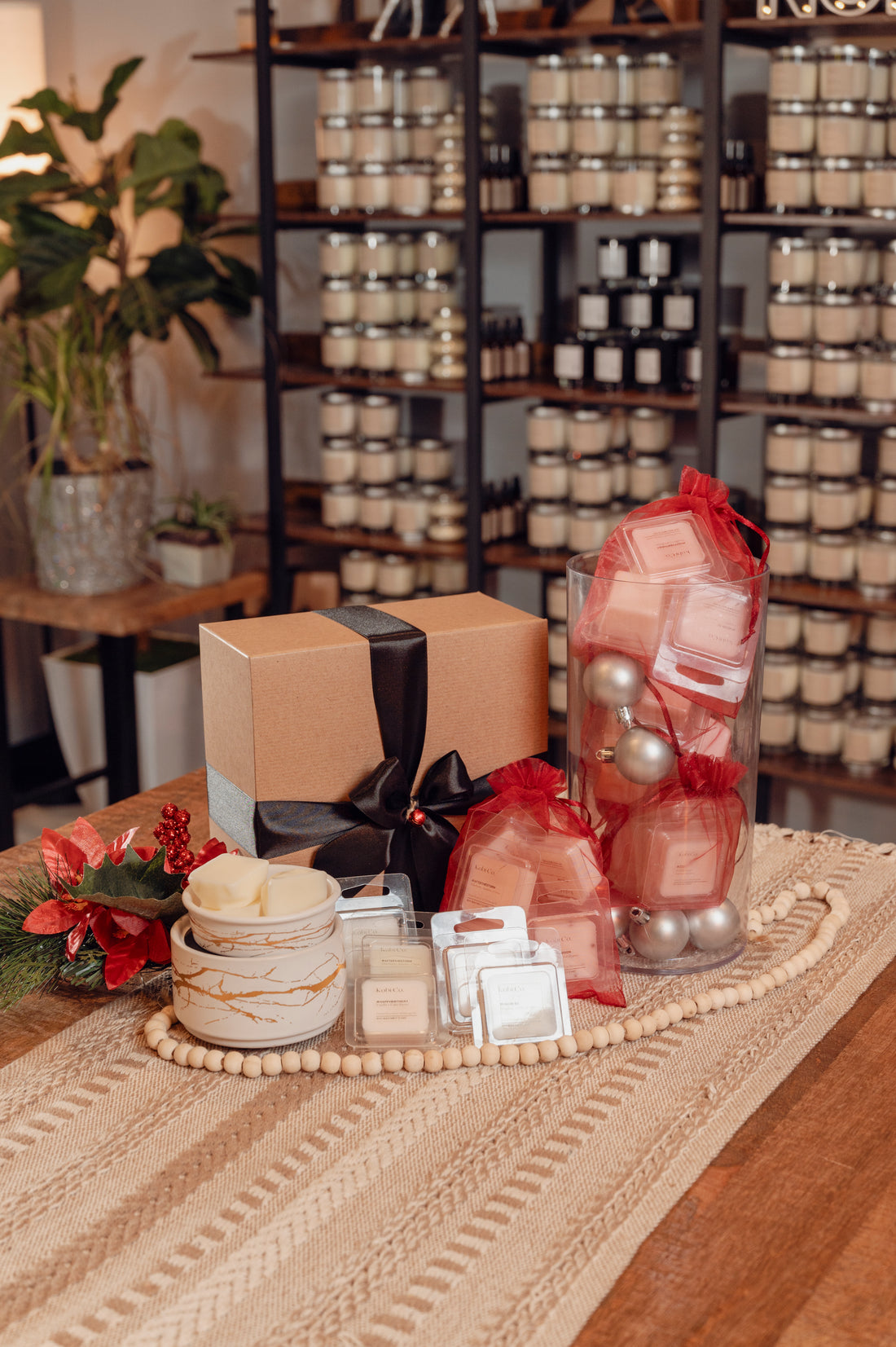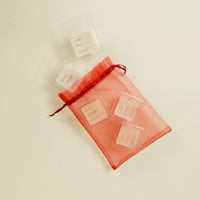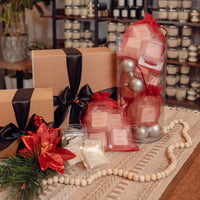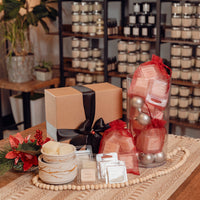 This Mystery Mini Wax Tart Sampler is designed to bring the essence of our favorite scents directly to your space. ✨
With this set, you have the opportunity to sample a selection of our signature fragrances before committing, ensuring you find the perfect match for your senses.
It's the ideal way to "try before you buy," allowing you to discover the transformative power of our candles firsthand. 😉

Comes with 5 different 1 oz mini wax tarts, 100% soy wax, ensuring a clean and sustainable burn that radiates warmth and comfort.
With a burn time of 8-10 hours, you can immerse yourself in the captivating ambiance of each fragrance, experiencing moments of tranquility and relaxation with every use.
The Mini Wax Tart Sampler includes:
✨ 5 Mystery Mini 1 oz Wax Tarts 
Materials: Hand poured wax tart made with non-toxic, environmentally friendly, premium soy based wax. We only use premium oils, and our wax tarts are safe for those with chemical sensitivities. Wax tarts can be melted multiple times.
Return Policy: We are not able to accept returns at this time. Contact us if you have any issues with your wax tarts.
Fragrance: You won't know what you'll get (it's a mystery mix, after all) 😉, but we know you'll get a bit of everything from something fresh, clean, earthy and sweet.
Playlist: To access your playlist, open the Spotify app on your mobile device and click on the magnifying glass icon at the bottom (the 'Search' icon).  From the Search menu, click the camera icon in the top right. Hit the 'Scan' button and point your camera at the Spotify soundbar located on the label of your Kobi Co. wax tarts. This will take you directly to our curated playlist.
No 🔥 required
*Wax melter not included