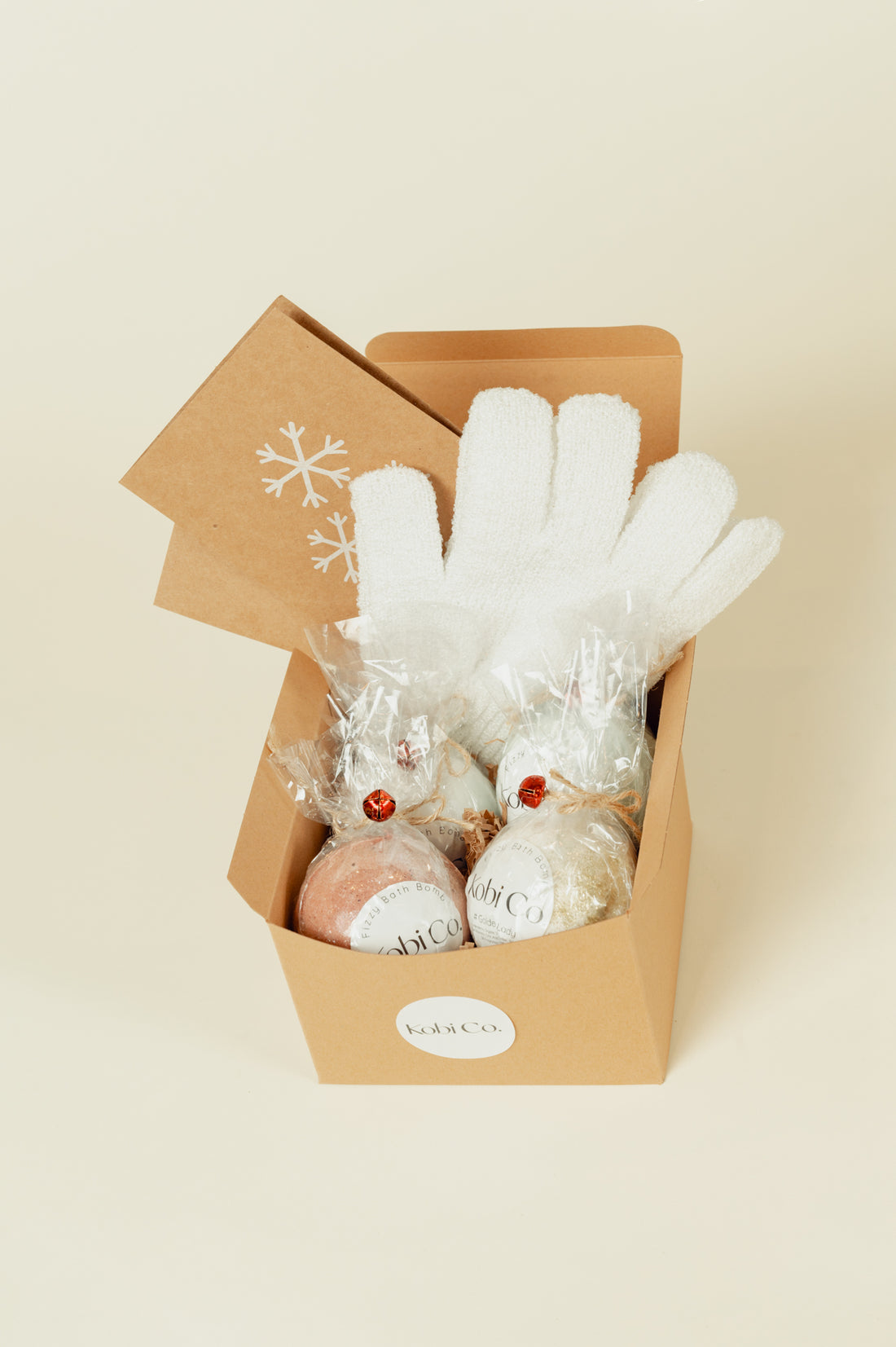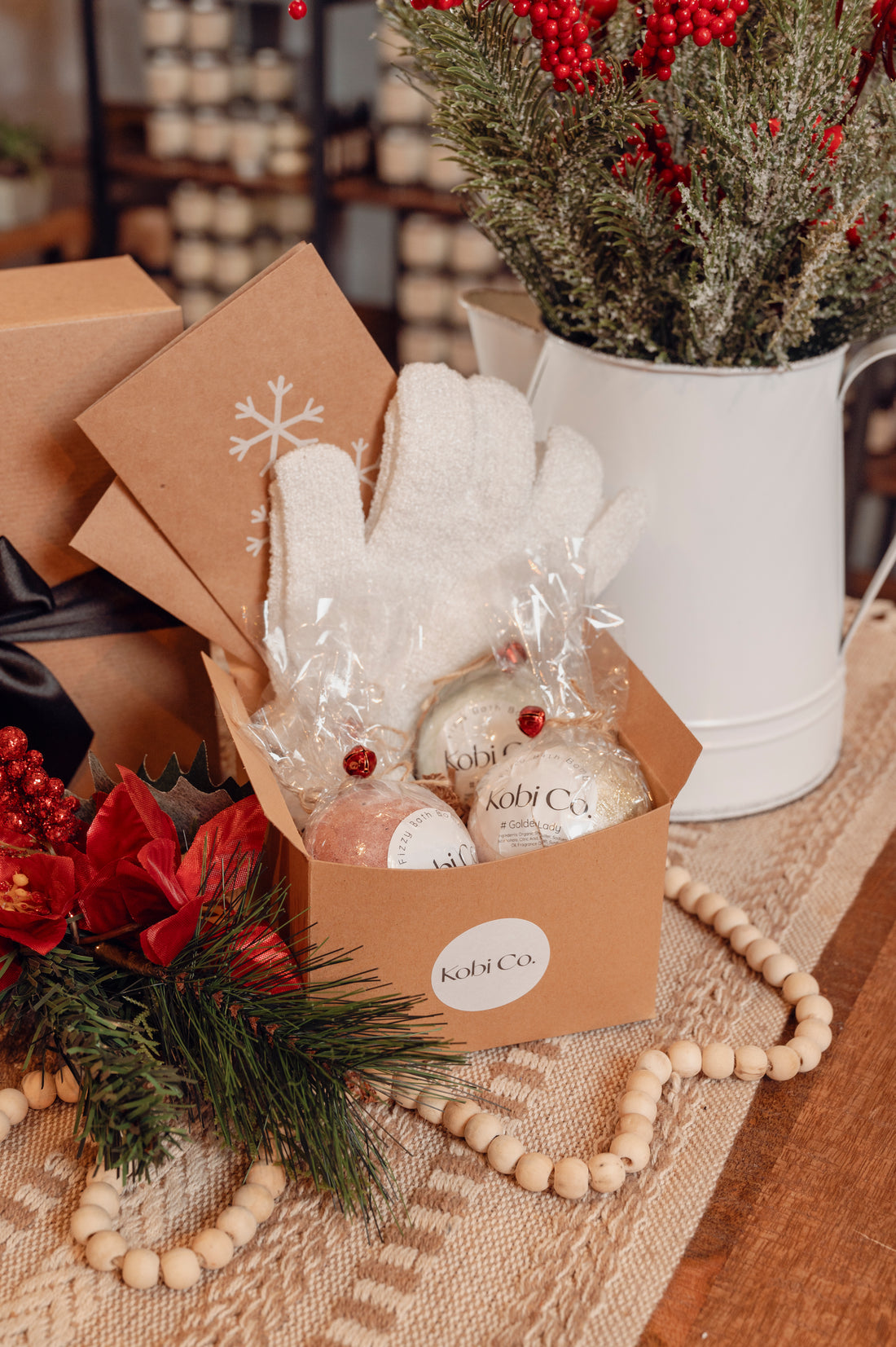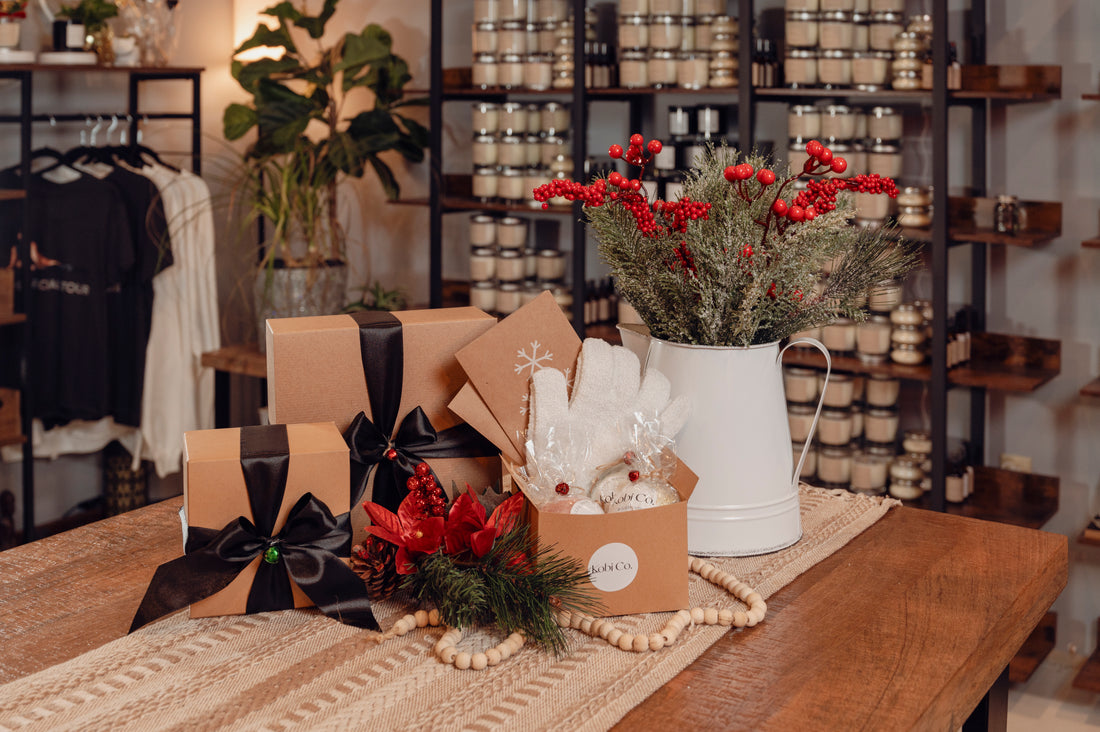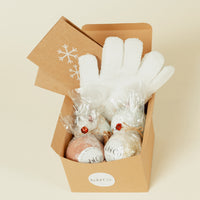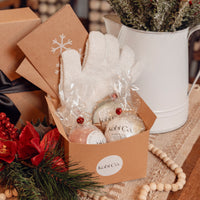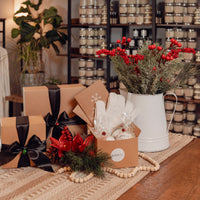 Luxury Bath Bomb Ornament Gift Set (4)
Transform your bath into a winter wonderland with our four enchanting scents, meticulously crafted to sprinkle a touch of magic into your relaxation routine. 🛁

Whether you're looking to unwind after a long day of holiday hustle or simply want to infuse your bath time with the festive spirit, our Holiday Bath Bomb Gift Set is your ultimate companion.
With its carefully curated scents and mesmerizing fizz, it's the perfect treat for yourself or a thoughtful gift for your loved ones. Let the magic of the holidays fill your every soak!
The Holiday Bath Bomb Gift Set includes:
#GingerbreadMan (Smells like a winking cinnamon cookie)
#❤️Minnesnowta (Fresh wintry air, hints eucalyptus and cedar)
#GoldenLady (Fruity and floral, just like a lady)
#SantaBaby (Everyone's favorite candy of the year, sweet peppermint)
Materials: 4.5oz bath bomb made with baking soda, citric acid, organic oils, organic shea butter, sea salt, fragrance, colorants. 

Return Policy: We are not able to accept returns at this time. Contact us if you have any issues with your bath bombs.
To access your playlist, open the Spotify app on your mobile device and click on the magnifying glass icon at the bottom (the 'Search' icon).  From the Search menu, click the camera icon in the top right. Hit the 'Scan' button and point your camera at the Spotify soundbar located on the label of your Kobi Co. Bath Bombs. This will take you directly to the playlist.
Add bath bomb to tub and let it dissolve as you soak.