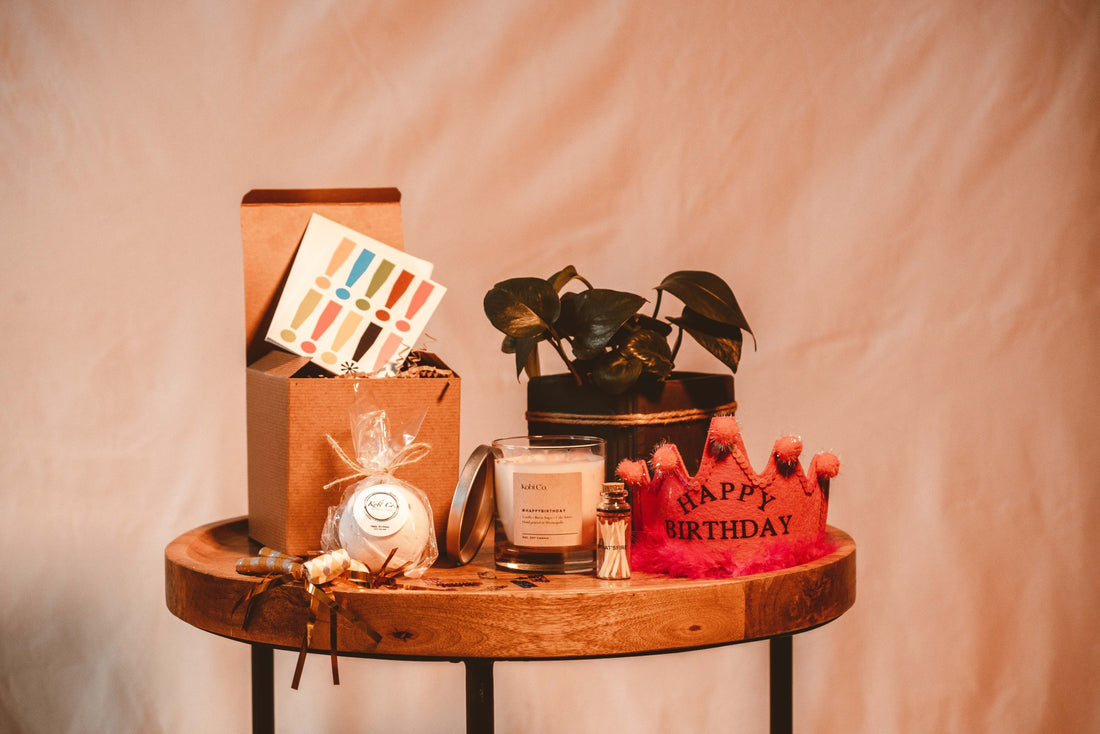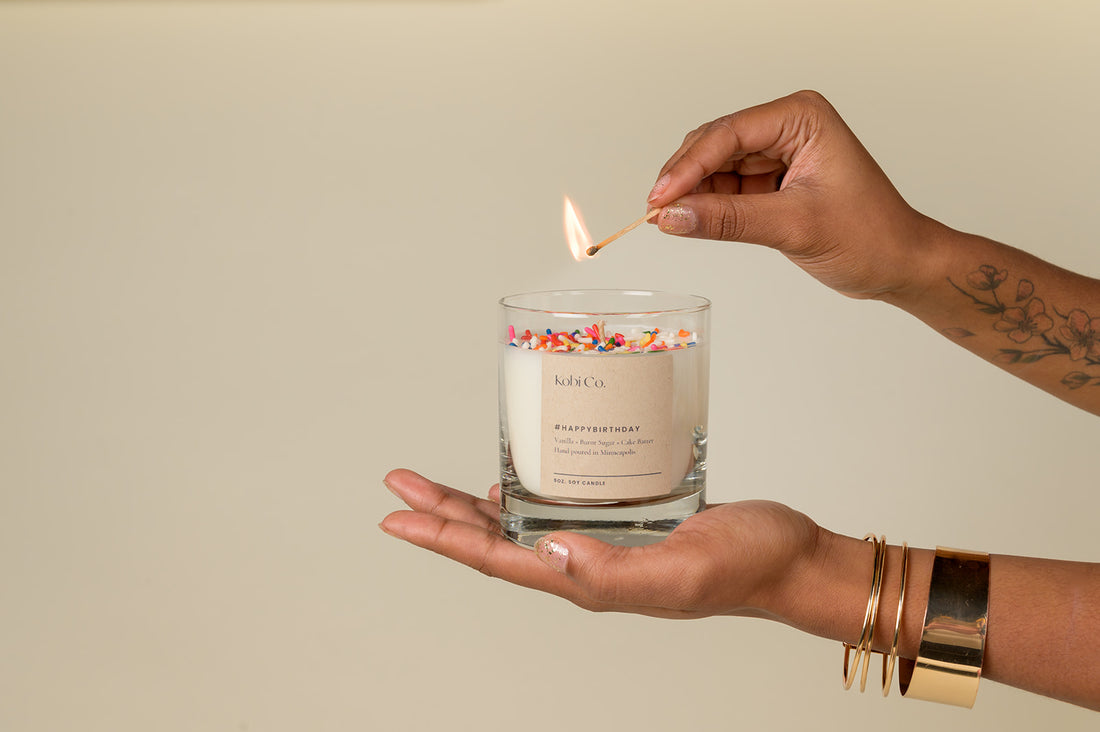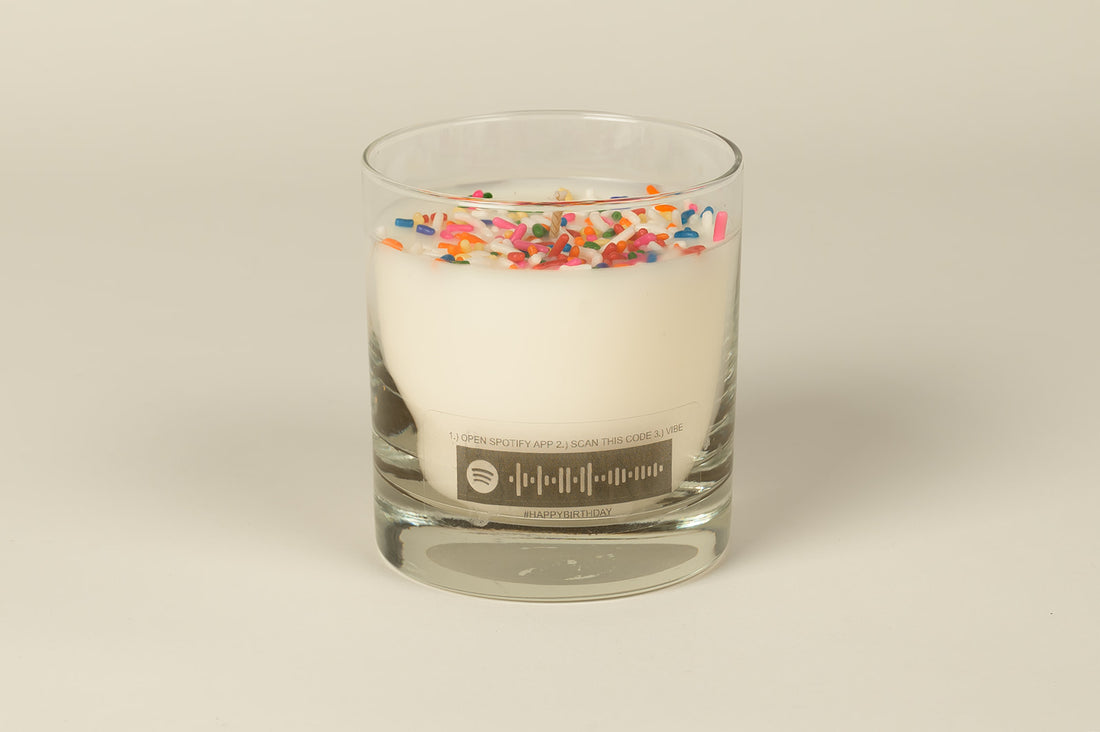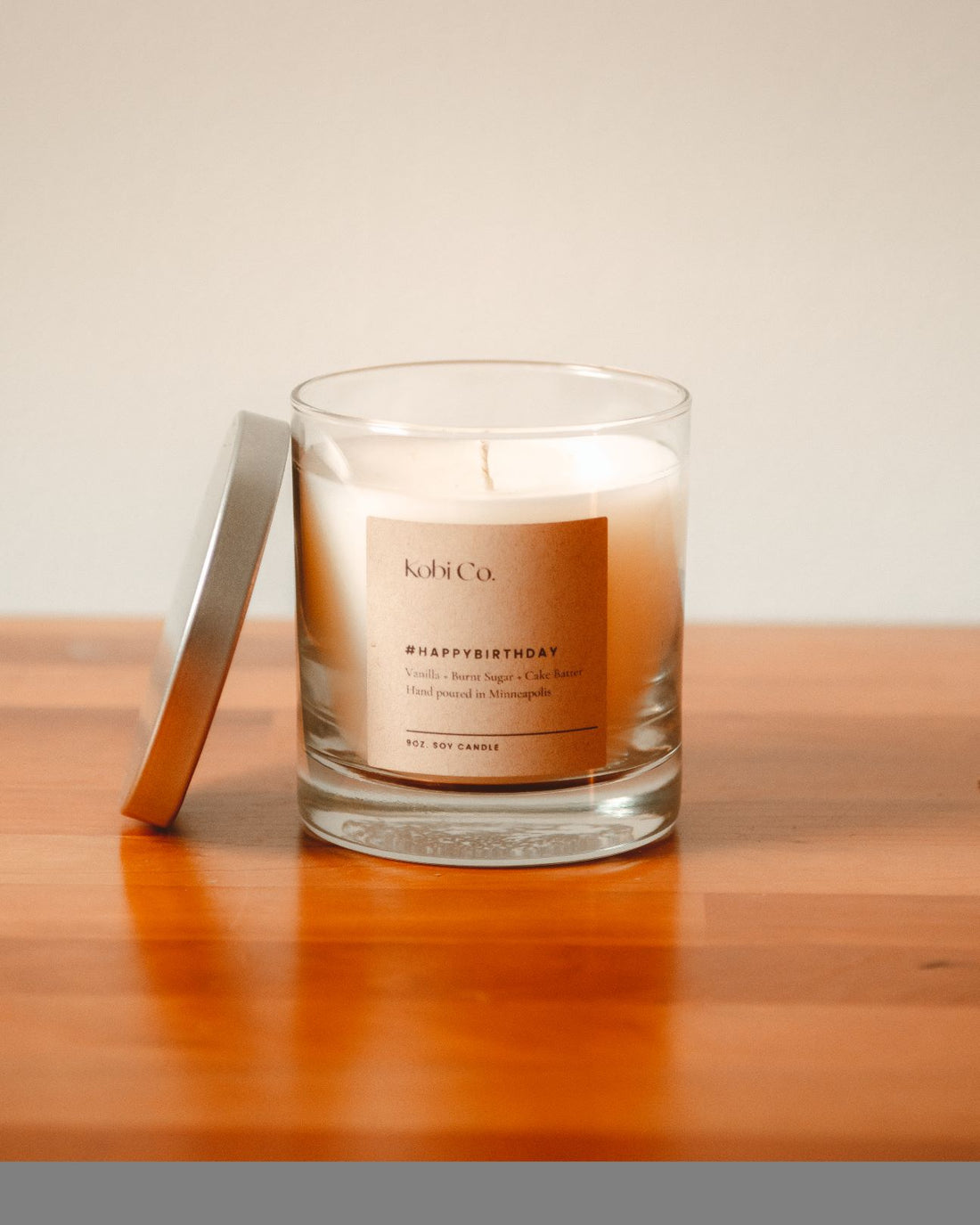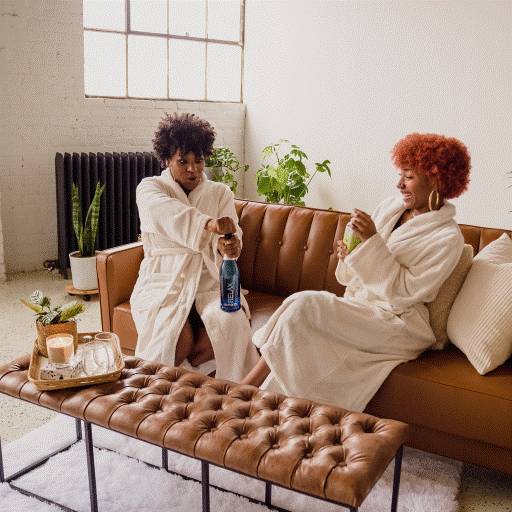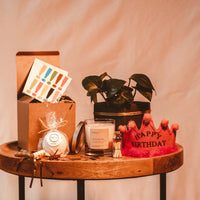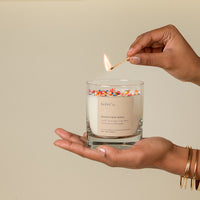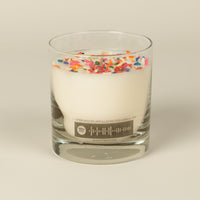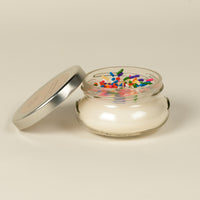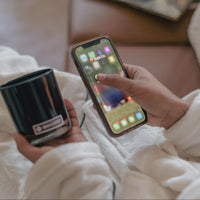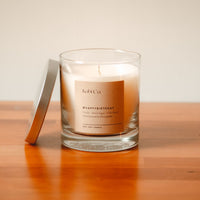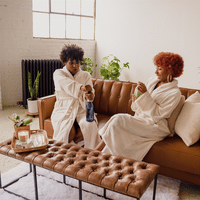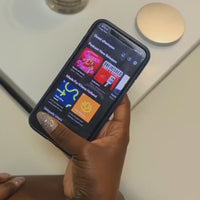 #HappyBirthday Gift Set (9 oz. candle, Bath Bomb, Matches + Card)
Is it weird if you have a cake with candles AND a candle that smells like cake? We don't think so—just don't get the two confused. 🎂Gift this candle to your favorite birthday bae, or light it and have a little birthday party for yourself—at least you won't have all that leftover cake. 
Kobi Co.'s fave Minneapolis birthday vibes: just stay home and do some self-care.
The #HappyBirthday Gift Set includes:
Our large (9oz.) #HappyBirthday candle (vanilla, burnt sugar, and cake batter)
#HappyBirthday bath bomb with 100mg broad spectrum hemp extracts
20 matches in a sleek jar with cork topper 
A birthday card :)
Comes packaged in a special box 
Fragrance: Vanilla, burnt sugar, and cake batter. How the kitchen smells when Momma's making your favorite bday cake.
Playlist Preview: Hmmm, what do you think? ;) We put every birthday song we could find on this baby. Search #HappyBirthday by Kobi Co. on Spotify to see the whole thing. Or, just trust us.
To access your playlist, open the Spotify app on your mobile device and click on the magnifying glass icon at the bottom (the 'Search' icon).  From the Search menu, click the camera icon in the top right. Hit the 'Scan' button and point your camera at the Spotify soundbar located on the label of your Kobi Co. candle. This will take you directly to the #HappyBirthday playlist.