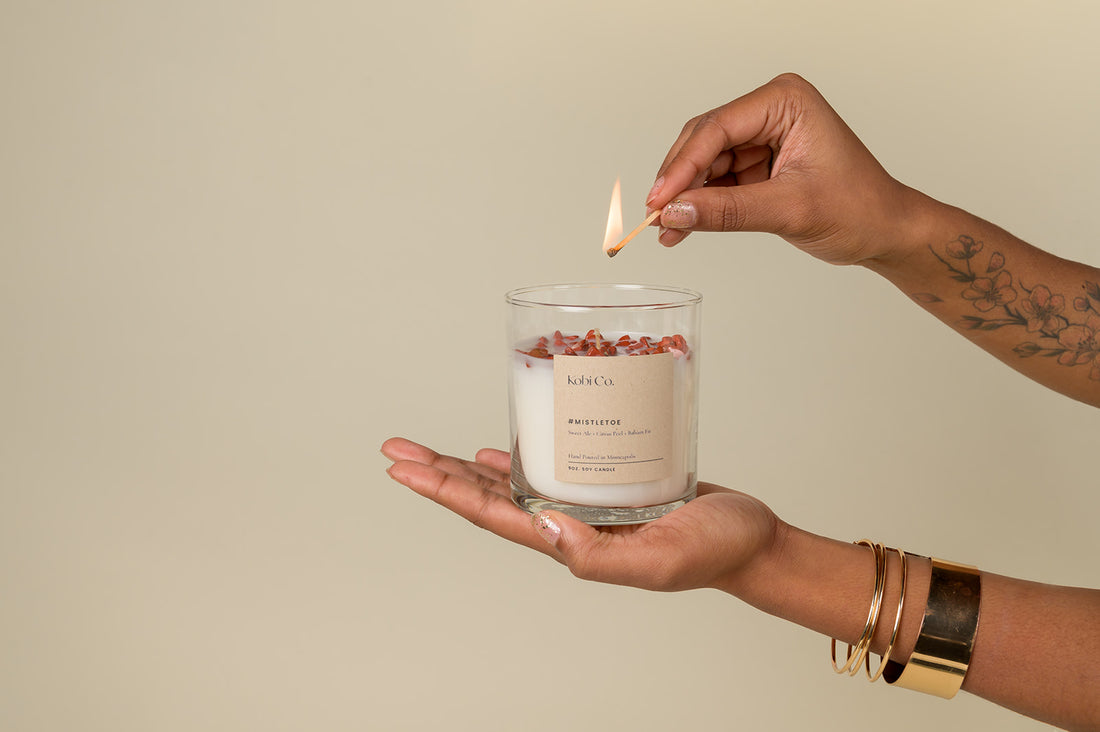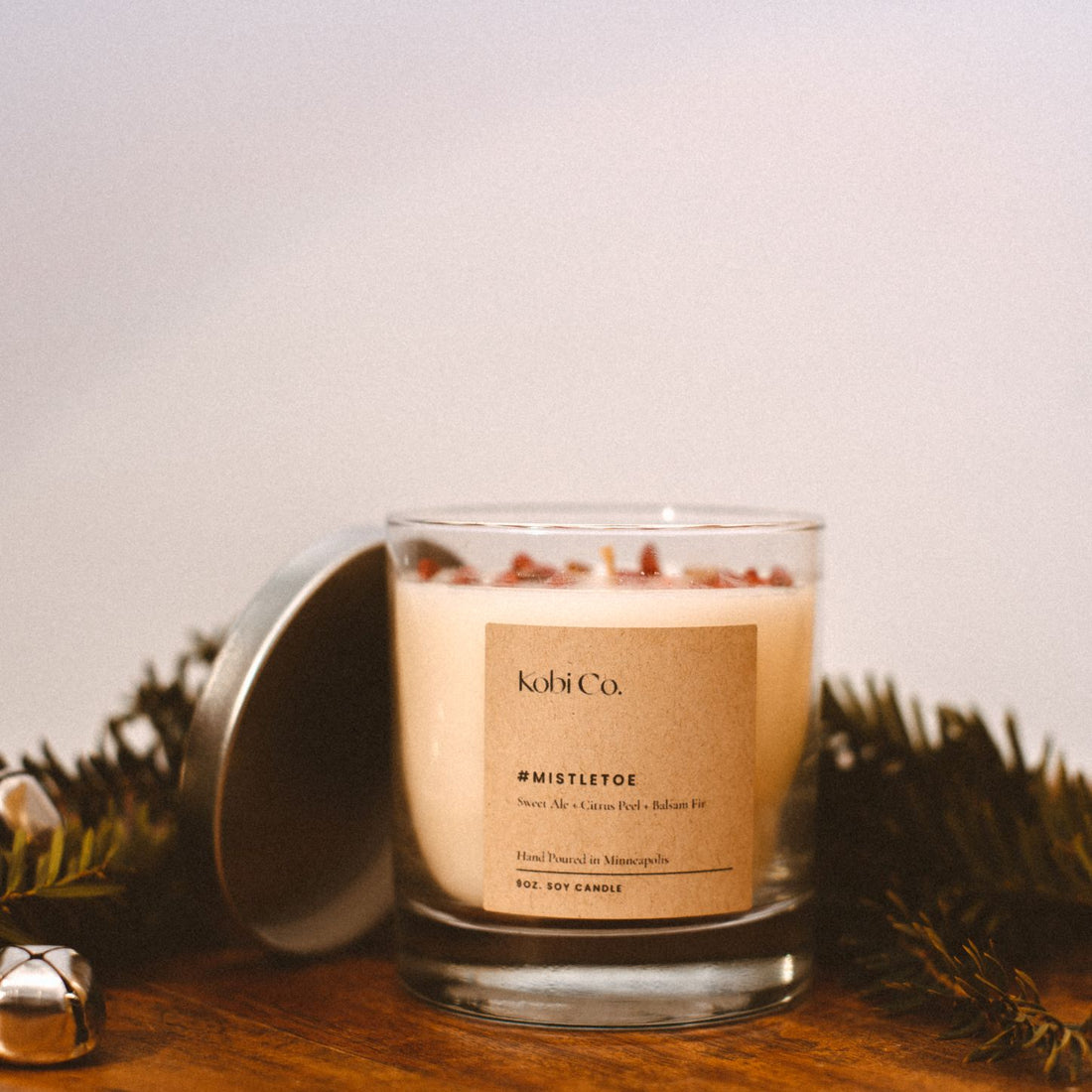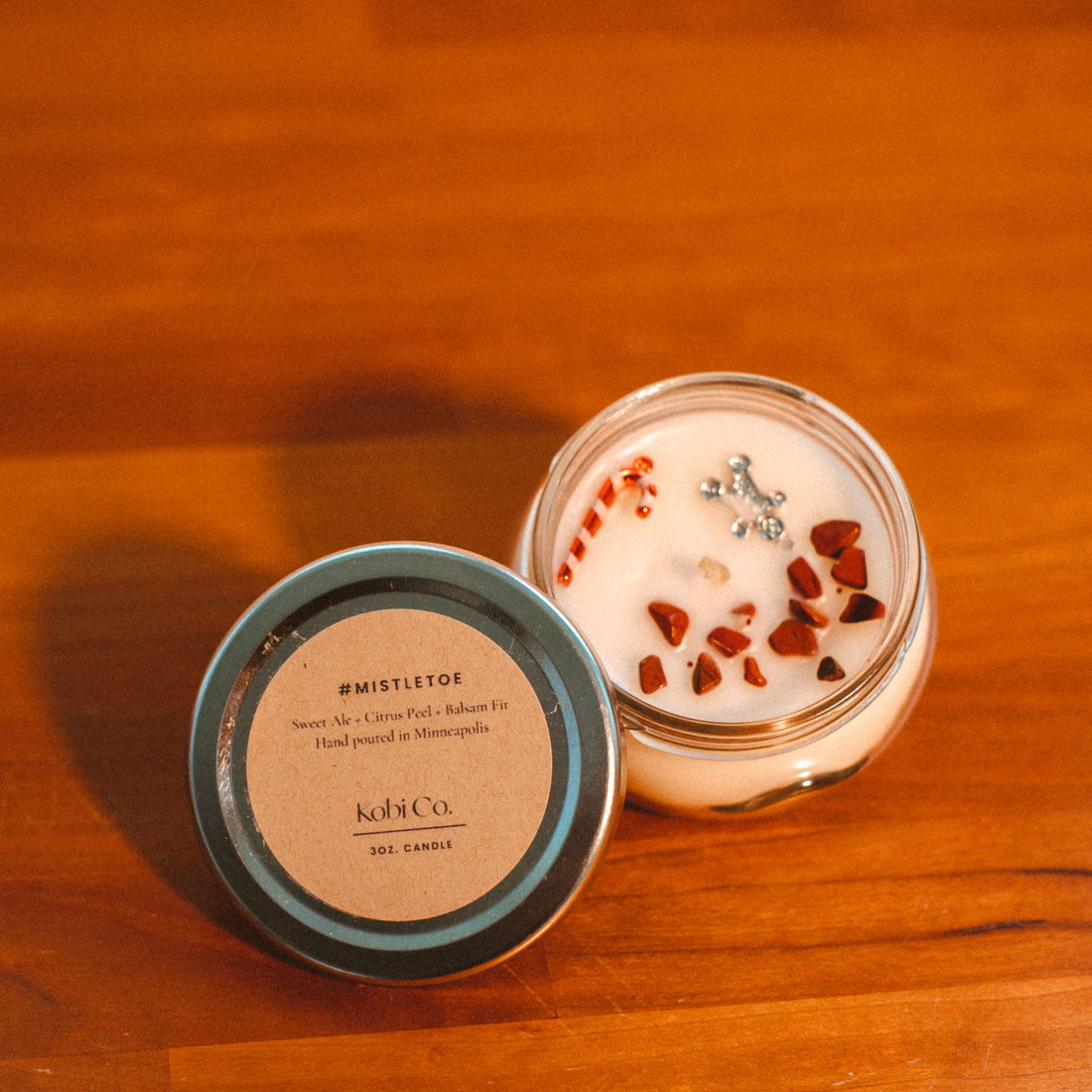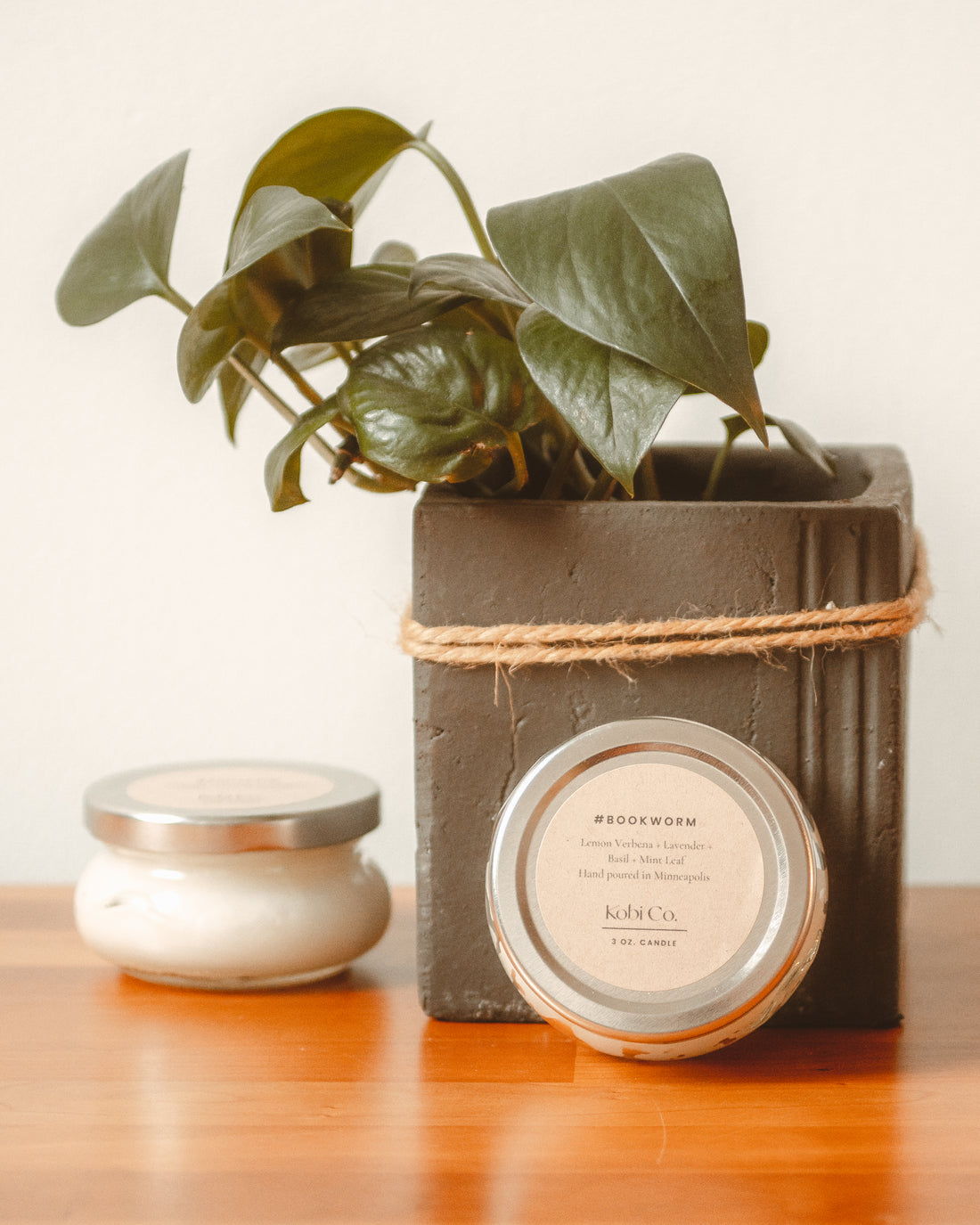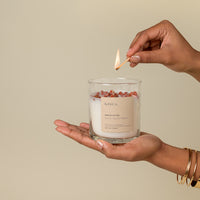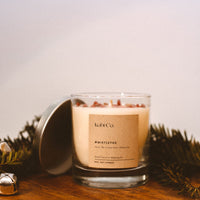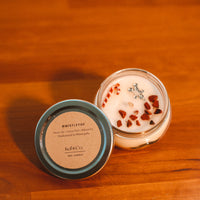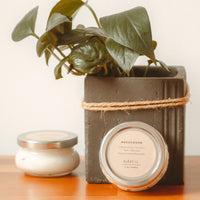 HEADY • HONEYED • HORNY
When the weather outside is frightful, cozy up around the wood-burning stove, light up our #Mistletoe candle, and get smoochin' with your bae. Who even has actual mistletoe hanging around their house anymore, anyway? 
Our heady #Mistletoe candle is embellished with red jasper stones, which are believed to aid in the balancing of energy and as a stone of protection. It's also been used to increase fertility… just sayin'.
Kobi Co.'s favorite romantic winter spots: Minnehaha Falls, Stone Arch Bridge, horse drawn carriage ride on Nicollet Island. 
Mistletoe
Surround yourself in the warm, calming aroma of sweet ale, citrus and balsam fir.  Embellished with Red Jasper crystals to ease stress, my Mistletoe scent is reminiscent of nights spent around the fireplace with a warm cup of cider.  Surround yourself with love and compassion.
Kobi's favorite holiday memories:
Christmas Eve Sleepovers at Nana & Papa's house, waking up to open presents at Midnight
Christmas morning breakfast cooked by Nana
Christmas dinners (all of them)
Our first Christmas with our exchange student from South Korea (we miss you Richard!)
Christmas ornaments commemorating special events of the year
Check out Kobi's Mistletoe playlist on Spotify
Fragrance: The heady scent of sweet ale, the sweet resin of balsam fir, with uplifting notes of citrus. 
Playlist Preview: The Christmas classics, including the entire Vince Guaraldi Trio Charlie Brown soundtrack, Mariah (you know the one) and a bunch of songs about mistletoe. ❤️
Please follow these instructions each time you use your candle for a safe and fragrant burn.
• Never leave candle unattended
• Trim wick ¼ each time candle is lit
• Burn candle between 1 and 4 hours at a time
• Keep away from drafts