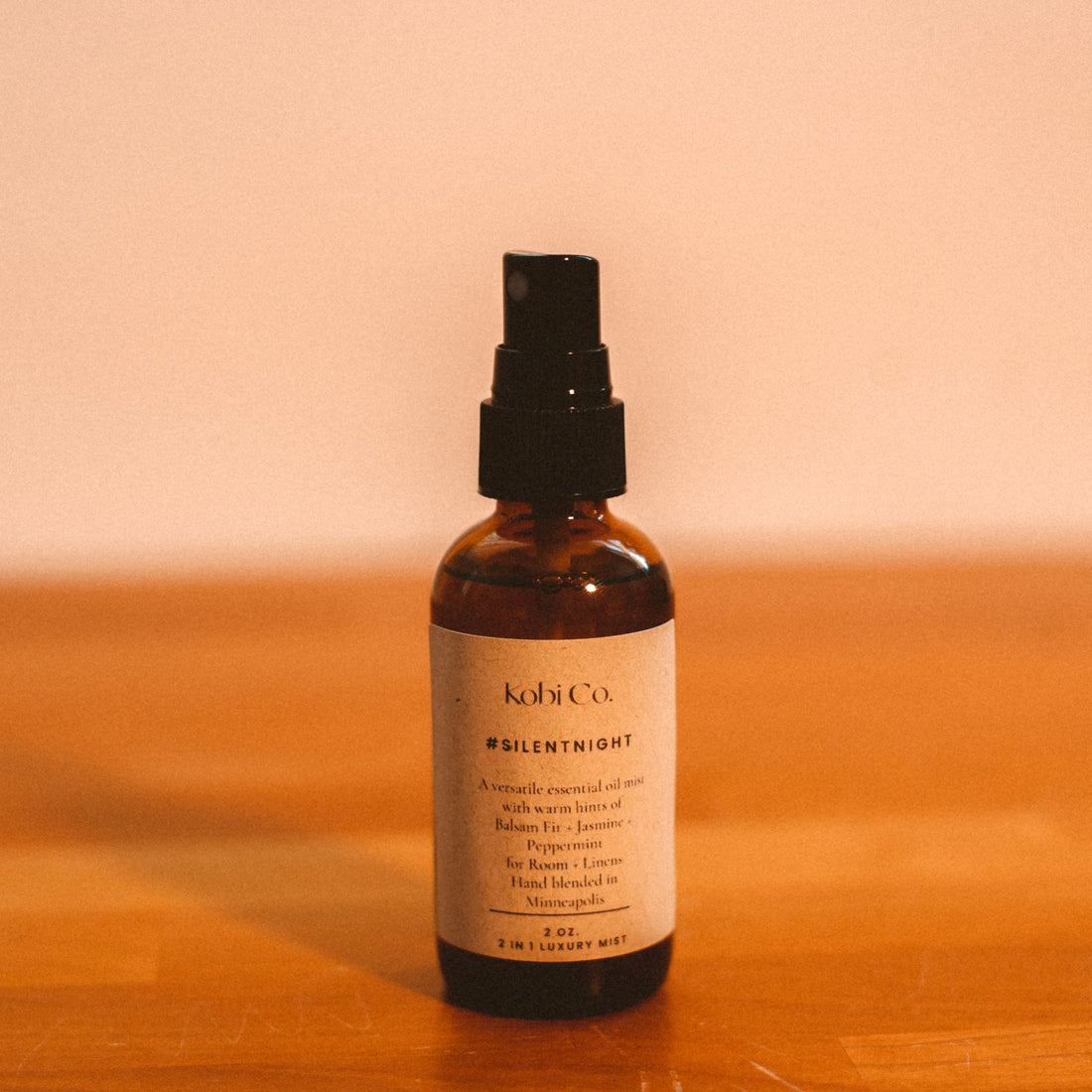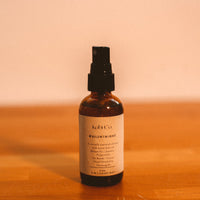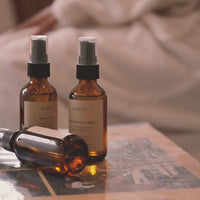 #Mistletoe Luxury 3 in 1 Spray (2 OZ.)
HEADY • HONEYED • HORNY
When the weather outside is frightful, cozy up around the wood-burning stove, light up our #Mistletoe candle, and get smoochin' with your bae. Who even has actual mistletoe hanging around their house anymore, anyway? 
Kobi Co.'s favorite romantic winter spots: Minnehaha Falls, Stone Arch Bridge, horse drawn carriage ride on Nicollet Island. 
Materials: We only use premium, plant-based fragrance oils.
Return Policy: We are not able to accept returns at this time. Contact us if you have any issues with your 3-in-1 sprays.
Fragrance: The heady scent of sweet ale, the sweet resin of balsam fir, with uplifting notes of citrus. 
Playlist Preview: The Christmas classics, including the entire Vince Guaraldi Trio Charlie Brown soundtrack, Mariah (you know the one) and a bunch of songs about mistletoe. ❤️
Add 2-3 sprays to your sheets, towels, sofa, or just mist the air for an instant vibe reset. Our plant-based fragrance oils are also safe for your skin. 😊