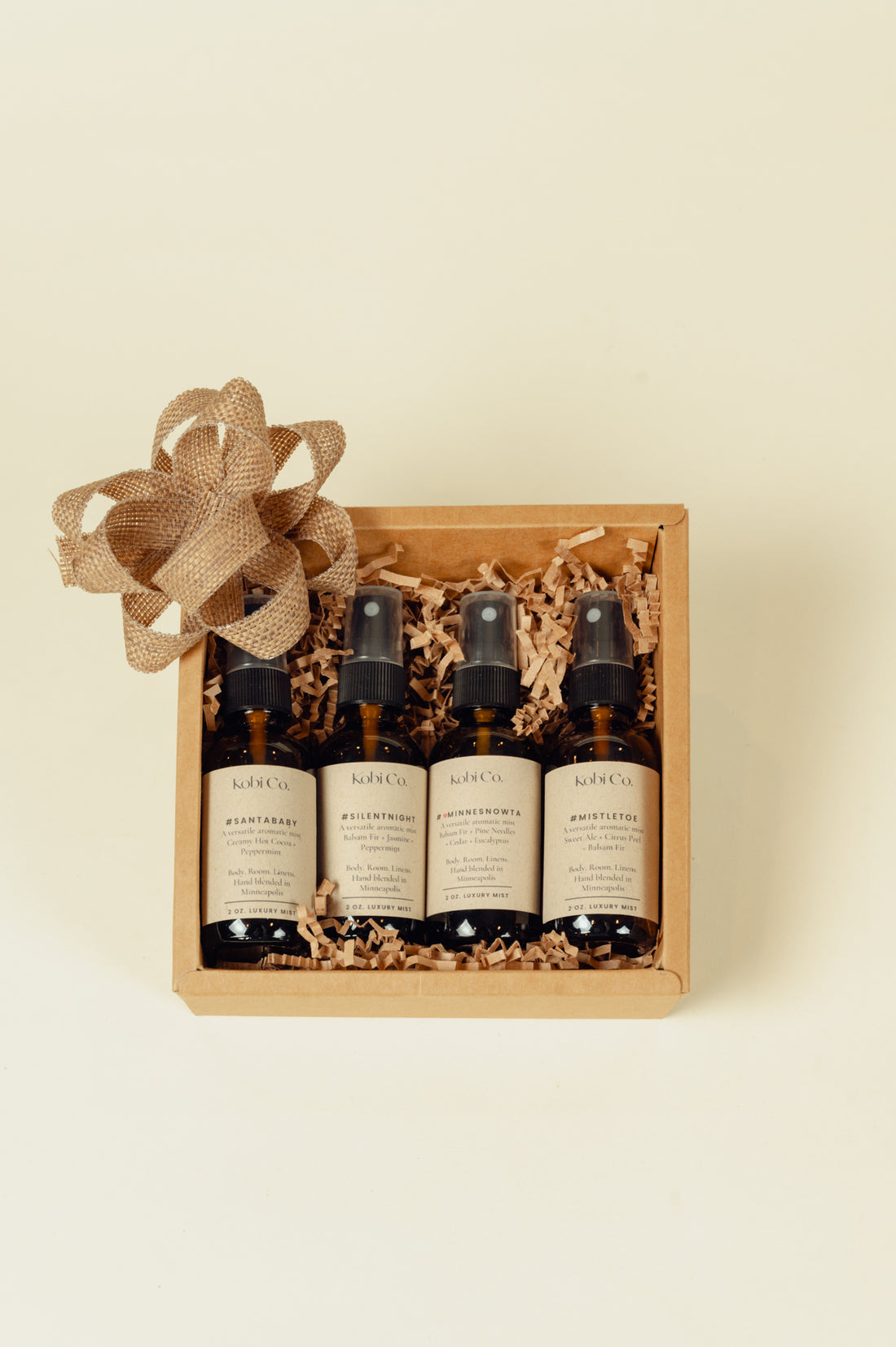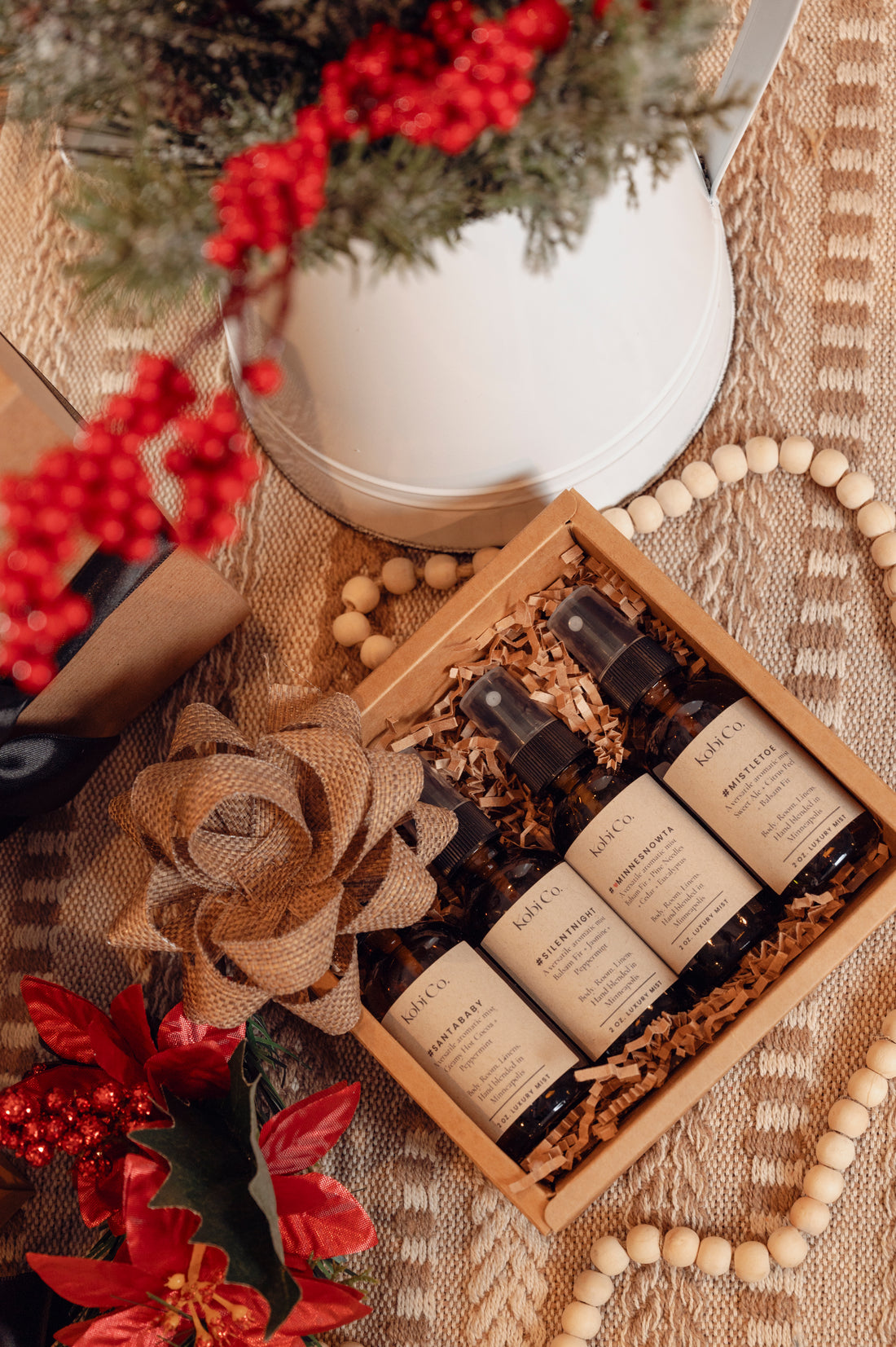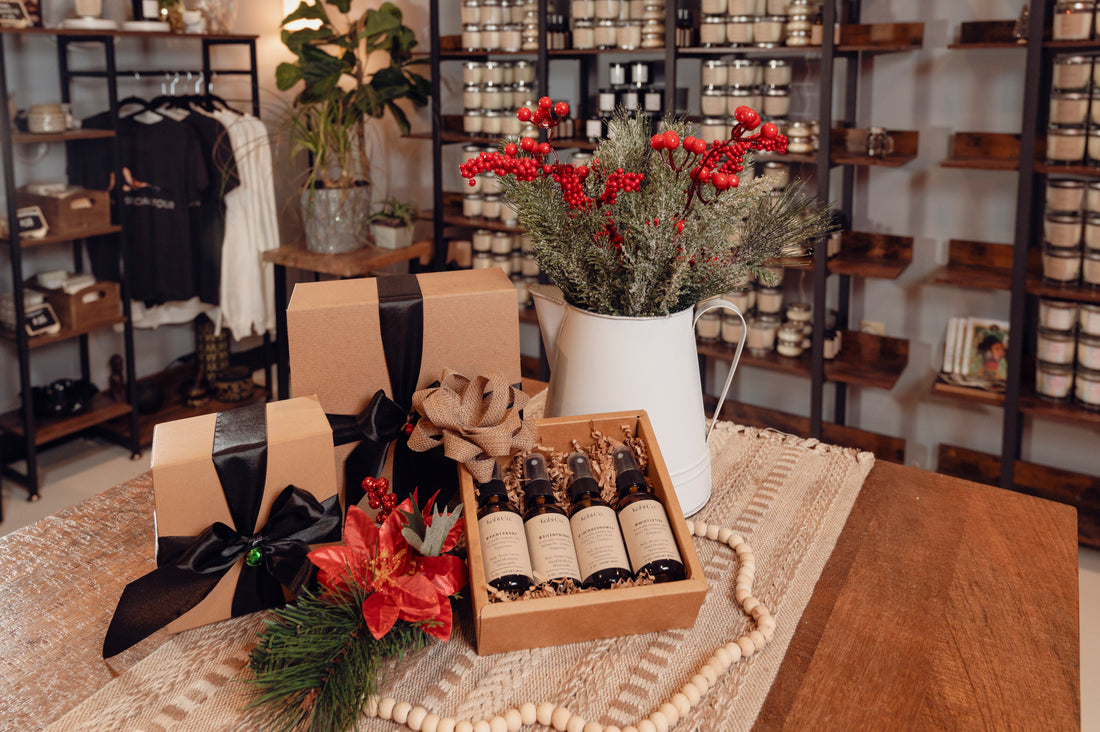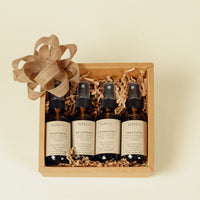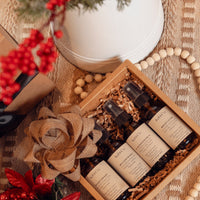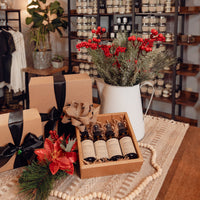 Luxury Holiday Spray Gift Set (4 Sprays)
Experience the essence of the holidays with our exclusive Holiday Luxury 3-in-1 Sprays, each designed to infuse your surroundings with the perfect balance of comfort and serenity.
Versatile and indulgent, our 3-in-1 Sprays can be used to refresh any room, invigorate your senses, or enhance the comfort of your linen. (It's safe to use on your skin as well). 😉
Elevate your holiday experience with Kobi Co.'s Luxury Spray Gift Set, and let the transformative power of our luxurious sprays transport you to a winter wonderland.
Materials: We only use premium, plant-based fragrance oils.
Return Policy: We are not able to accept returns at this time. Contact us if you have any issues with your 3-in-1 sprays.
💚 Fragrance: Balsam fir, pine, and cedar, like a wintry Minnesota forest.
Playlist Preview: Homegrown faves to warm you up on cold winter nights. Featuring Prince (of course), Lizzo (obviously), The New Congress, and Ipso Facto. Search #❤Minnesnowta by Kobi Co. on Spotify to view the whole thing.
❤️ Fragrance: The heady scent of sweet ale, the sweet resin of balsam fir, with uplifting notes of citrus. 
Playlist Preview: The Christmas classics, including the entire Vince Guaraldi Trio Charlie Brown soundtrack, Mariah (you know the one) and a bunch of songs about mistletoe.
🎅🏾 Fragrance: Rich, velvety cocoa and fresh peppermint. Like you dipped a candy cane in a cup of hot chocolate. 
Playlist Preview: Chill hip-hop and classic R&B takes on some of your Christmas Faves. No Eartha Kitt in sight.
❄️ Fragrance: Sweet & spicy balsam fir, crisp peppermint, and a hint of jasmine. Like a crisp winter's night.
Playlist Preview: Jazzy remixes of classic Christmas carols.
To access your playlist, open the Spotify app on your mobile device and click on the magnifying glass icon at the bottom (the 'Search' icon).  From the Search menu, click the camera icon in the top right. Hit the 'Scan' button and point your camera at the Spotify soundbar located on the label of your Kobi Co. spray. This will take you directly to our curated playlist.
Add 2-3 sprays to your sheets, towels, sofa, or just mist the air for an instant vibe reset. Our plant-based fragrance oils are also safe for your skin. 😊