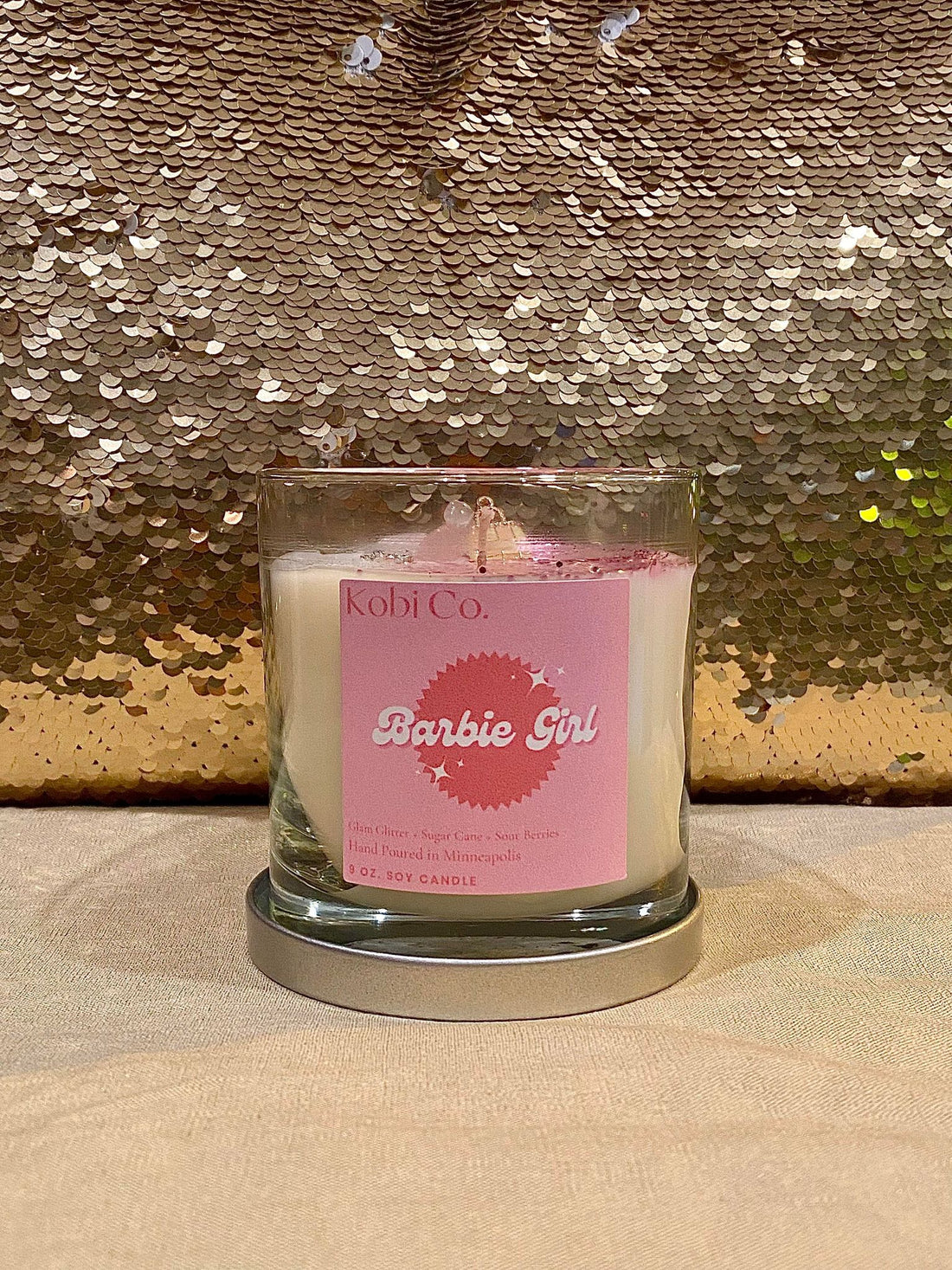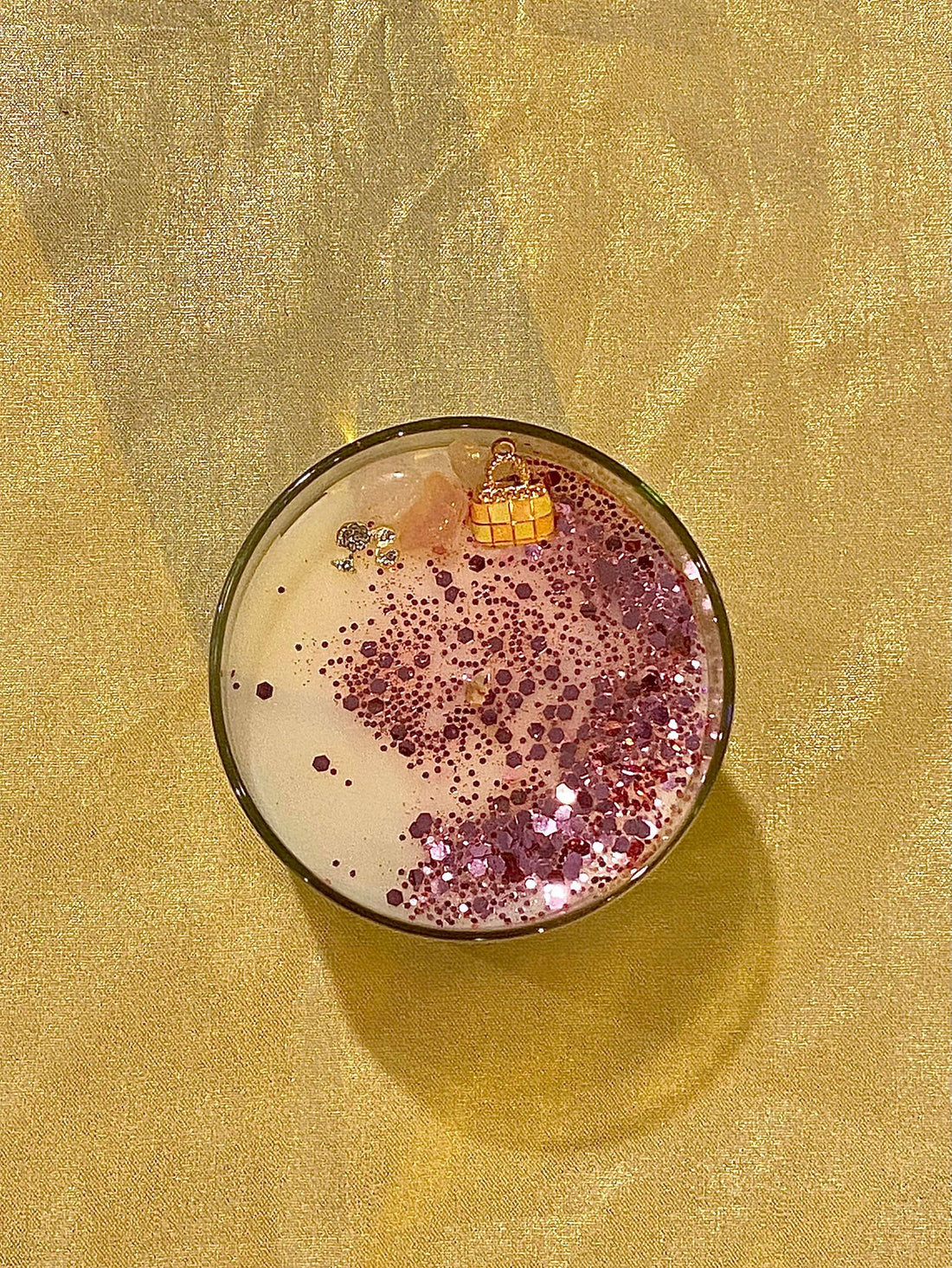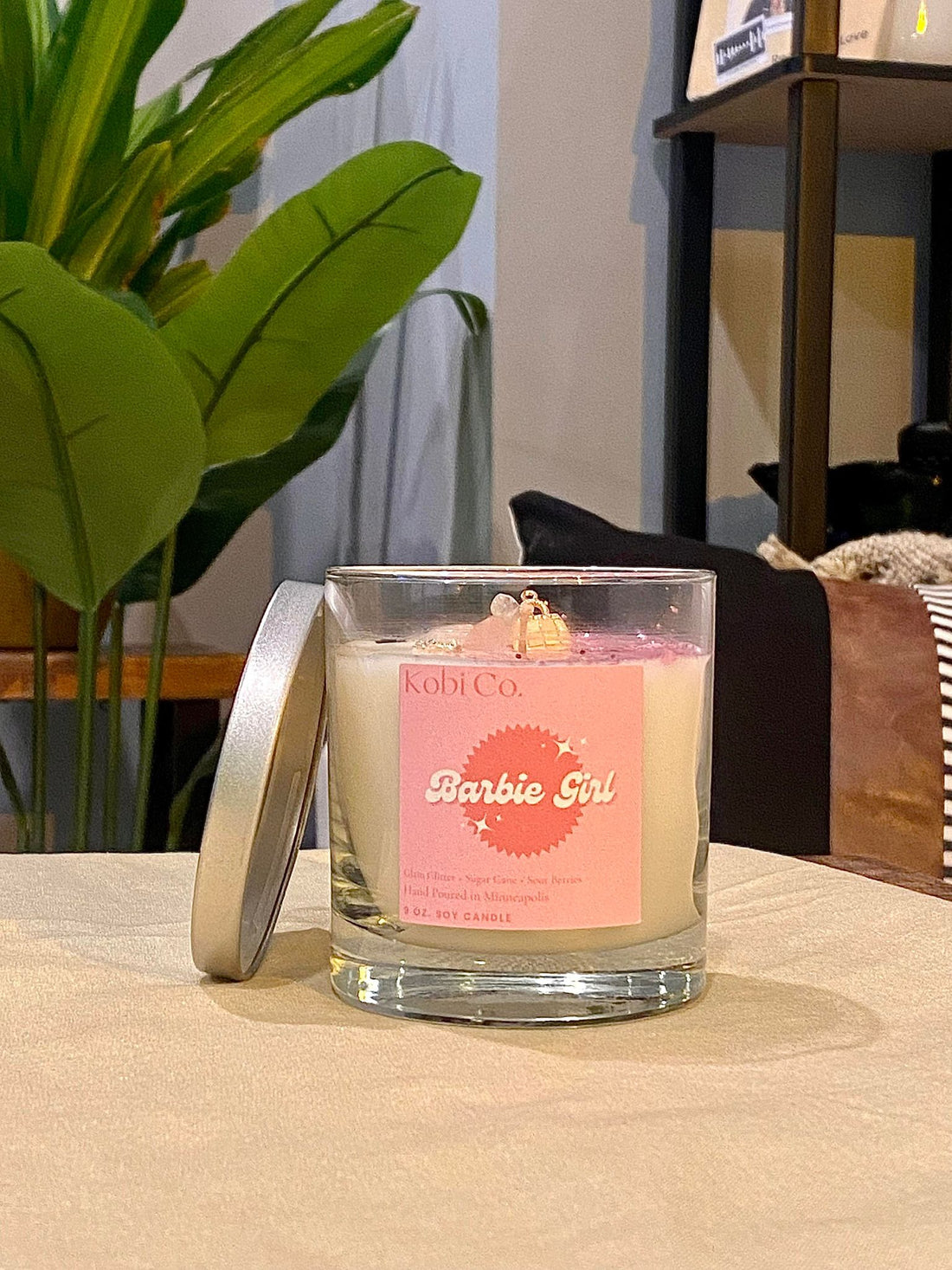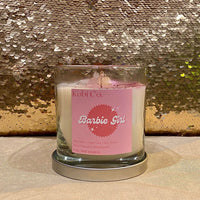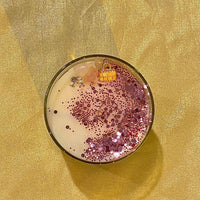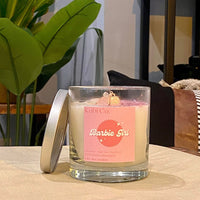 GLAM GLITTER • SUGAR CANE • SOUR BERRIES
Transport yourself to a world of glittering glam with our "#BarbieGirl" scented candle. This very LIMITED and delightful candle captures the essence of a fabulous dream house party, combining the enchanting aromas of glam glitter, sweet sugar cane, and zesty sour berries. Light up this candle and let the fragrance fill your space with all the fun and energy of your dream house.
With the "#BarbieGirl" candle and it's electrifying playlist, your dream house will transform into the ultimate party destination. Let the scents and sounds surround you, igniting your inner glam and bringing joy to every moment. Embrace the magic of the "#BarbieGirl" experience today!
Materials: Hand poured candle made with non-toxic, environmentally friendly, premium soy based wax and pure cotton wicks. We only use premium fragrance oils, and our candles are safe for those with chemical sensitivities. 9 oz. candles will burn for 50-60 hours.
Return Policy: We are not able to accept returns at this time. Contact us if you have any issues with your candle.
Fragrance: Glam glitter, sugar cane and sour berries.
Playlist Preview: Come on Barbie, let's go! Music from Dua Lipa, Nicki Minaj, Katy Perry, and more. Search #BarbieGirl by Kobi Co. on Spotify and join us at the dream house!
To access your playlist, open the Spotify app on your mobile device and click on the magnifying glass icon at the bottom (the 'Search' icon).  From the Search menu, click the camera icon in the top right. Hit the 'Scan' button and point your camera at the Spotify soundbar located on the label of your Kobi Co. candle. This will take you directly to the #BarbieGirl playlist.
Please follow these instructions each time you use your candle for a safe and fragrant burn.
• Never leave candle unattended
• Trim wick ¼ each time candle is lit
• Burn candle between 1 and 4 hours at a time
• Keep away from drafts